7 Questions with Sarah Hennessey of
SometimesISwirl
1. Where do you live? I live in St. Louis, Missouri, with my husband and two kitties in a cute little brick house in the city. I am such a Midwestern girl, through-and-through.
2. What are you obsessed with lately? Oh dear - when the fall season comes around, I pick up some serious new obsessions. For instance, almost anything pumpkin-flavored (lattes, ice cream, ESPECIALLY pumpkin beer,
pumpkin gooey butter cake
, etc.). I also love scarves, jackets, boots. Some other recent obsessions would include my new laptop which has helped make my at-home etsying so much more efficient... Spotify.... twitter.... having open windows in the house.... and books about serial killers (I'm fascinated with criminal psychology!).
And there are things that I'm *always* obsessed with: dinosaurs (pterodactyls in particular), cats, silver jewelry, spooning, drawing, sewing, going to thrift stores, used books, red wine, coffee.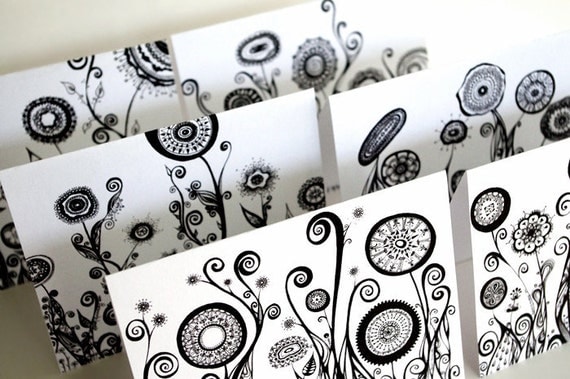 3. Coffee, tea or both? Coffee over tea any day of the week - I am literally addicted to it. If I go a day without, I get the worst withdrawal headaches, so I'm in it for the long haul. Tea does not appeal to me very often. 4. What is your favorite thing about being on Etsy? The sense of community that all of these amazing artists and collections have created - not to mention the talent, wow. It can be straight-up intimidating some days, but most of the time, I feel so welcomed and embraced, which is incredible. Care to share a photo of you when you were little?
(I think I was around 4 years old in this pic?)
5. And what is your least favorite thing about being on Etsy? I hate that, in order to keep the business side of things organized and legit, there is so much book-keeping. Lots of putting information into an excel sheet for every sale, tracking expenses/deductions come tax season. I also am not the biggest fan of the constant editing of listings, taking photos and editing those, etc. So time-consuming!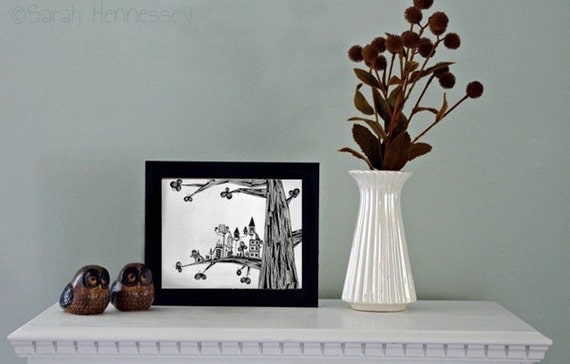 6. What are you afraid of? I am scared of any insect or animal that uses jumping/sudden movement as a defensive or escape tactic - crickets? Hell no. Cannot deal with them. I'm afraid of driving when the roads are icy. I'm also scared of those closest to me dying. And honestly? I am afraid that our society is becoming so dependent on rapid technological advances - I'm afraid that I won't be able to keep up with it all, but more important, I'm afraid that things will get out of control. Like, I would prefer to sit down in my comfy living room chair and read an actual, physical book - and no thank you, I do not want to download a Margaret Atwood text to the chip in my brain. See what I mean? That's scary stuff. ;)
(The cats! Conn, my handsome brown tabby, on the left; and Lily, my chubby calico girl, on the right)
7. Who are you in love with? My husband takes the top... but I have so many other loves in my life! My mom and dad are incredible, my brother and sister-in-law and their new baby-to-be (my first niece or nephew, I love him or her already!), my very best friends, and yes, I am not ashamed to say it: I love love love my kittens.